Invisalign ® - Orthodontic System
Murfreesboro, TN.
Serving Murfreesboro, Smyrna, and the surrounding areas.
Cosmetic Dentistry | Sedation Dentistry | Dental Implants | Implant Dentures | Dental Credit
We Feature Invisalign ® - Orthodontic System, Bridges, Crowns, and Dental Implants.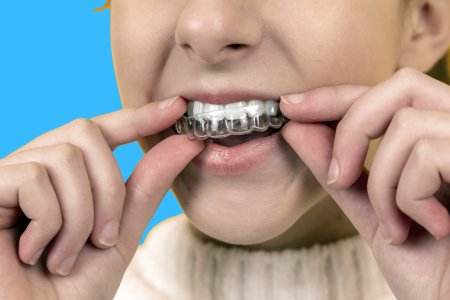 Invisalign ® - Orthodontic System
Invisalign ®
Innovative Hassle-Free Braces
Invisalign® is an advanced orthodontic system that straightens your teeth comfortably and discreetly. Using a series of clear, plastic aligners, Invisalign gently guides your teeth into the desired location without the hassle of traditional braces. Dr. Todd Martin at Bluegrass Dental provides all types of Invisalign treatment for patients in the Murfreesboro, TN area, including Express and Invisalign Go.
The Invisalign Advantage
One of the main benefits of treatment with Invisalign is that the clear aligners allow you to live your life the way you want without major interruptions. Metal brackets often cause discomfort by rubbing against the soft tissues inside of your mouth. In contrast, Invisalign trays are made of smooth plastic that is comfortable to wear, fitting snugly against your teeth without the risk of cuts and irritation. As a bonus, the clear plastic allows the trays to remain virtually invisible against your smile.
Because patients can remove their Invisalign trays when they eat, brush, and floss, there are no food restrictions with this treatment. This removability also allows you to better care for your teeth. With metal braces, plaque and bacteria can often build up around the brackets, causing discoloration or oral health issues. Invisalign offers a much better chance of healthy, beautiful teeth after treatment is complete.
In addition to improving the aesthetics, correcting the alignment of your smile can prevent more extensive oral health issues in the future and make maintaining your oral health easier.
Each Invisalign® tray is customized to your bite for a comfortable, snug fit.